World Record Attempt in Whitby
Did you know that on 26th May 1897, Bram Stoker's Dracula was first published?
To mark this special 125th anniversary, Whitby is getting into world record 'mode' at the iconic Whitby Abbey.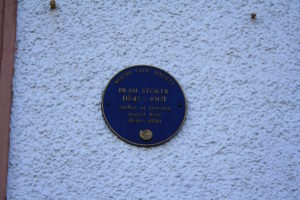 Stoker 125 Event
Whitby Abbey is to host the Guinness World Record ™ attempt on the evening of Thursday 26th May 2022 between 6.45pm and 7.15pm.
This world record attempt will be to break the current record for the largest gathering of people dressed as vampires which stands at 1,039 vampires!
Find out more about the Abbey's involvement here.
Dress Code and Costs
Entry will be free for those in traditional vampire fancy dress and who intend to participate in the world record attempt.
Exceptions are if an adult is accompanying a child in costume or an adult assisting a less able visitor in costume.
To be fully counted as vampire, participants must be waring full, traditional fancy dress costumer including:
Black trousers or skirt (or dress with cape only)
Black shoes
Waistcoat
Shirt
Black cape or collared overcoat (a different colour on the inside is allowed)
Fangs on the top set of teeth.
Live Music, Performance, Food, Drink
The event will include live music, a performance of Dracula excerpts by Time Will Tell Theatre, and local food and drink will be available.
For organised groups and school groups of over 30 people, you will need to book.
Anything Else Happening?
At the time of writing, the above is the main event but we are sure there will be other things taking place.
What Took Place 125 Years Ago?
It is difficult to imagine a world without Dracula and the whole vampire culture.
Both are now so embedded in fiction, countless films and TV.
Here at the Riviera Guesthouse, we know Mr Stoker stayed just around the corner from us, in Royal Crescent.
We've also had Stoker's grandnephew stay with us when he delivered talks about this famous relative.
Bram Stoker stayed in Whitby in 1890s, during which he visited the library for research purposes.
His dipping and delving helped shape the most famous vampire of them all.
While in Whitby he gathered lots of iconic details that would appear in his novel.
This includes the 199 Steps, parts of St Mary's Churchyard, the Abbey and town's famous red-tiled roofs.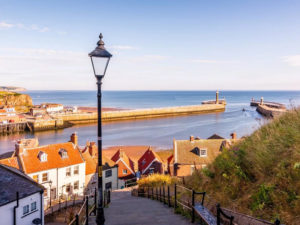 The First Edition
The first edition of Dracula had an ochre-yellow cover with dramatic red font, quite unusual for the time and very eye-catching.
It had an initial print run of 3,000 copies and has since be translated into 44 languages.
Published by Archibald Constable and Company, London, it was priced at 6 shillings.
The bold step with the colour scheme suggested the arrival of a more experiential form of fiction and literature.
Actually, 1897 was a 'good' year for all things vampiric.
Philip Burne-Jones's painting The Vampire exhibited for the first time.
This particular painting caused a stir.
An alluring female vampire looms over a prostrate male, a bold role reversal at the time.
Rudyard Kipling penned a poem called 'The Vampire'.
Novelist Florence Marryat published a novel called The Blood of the Vampire.
What the Critics Thought
Reviews at the time were mixed, some objecting to the novel's imaginative structure yet Stoker's mother, Charlotte, was impressed by the novel.
"No book since Mrs. Shelley's Frankenstein or indeed any other at all has come near yours in originality or terror," she wrote to her son.
Nosferatu is 100 Years Old
The classic, silent horror movie, Nosferatu, was released for the first time in 1922.
Directed by FW Murnau and starring Max Schreck as Count Orlok, it has become one of the most iconic silent films with its creepy shadowy effects, lighting, and photography.
True Dracula fans know that Nosferatu was seen as an unofficial film version of the novel.
This eventually led to the prints of the movie being destroyed, except for one.
This single print survived and therefore Nosferatu can still be viewed today by those who want to.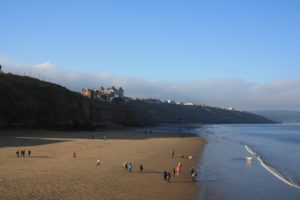 Cultural Impact
Today of course we know what an impact Dracula has on popular culture. You can read about other iconic cultural influences on the town here.
And 125 years after publication, it is still inspiring a world record attempt.
Stoker died just days after the Titanic tragedy, on 20th April 1912 so he didn't really live long enough to see how influential his character became.
There are numerous books written about Dracula and the vampire legend, you can take a walking tour and visit the town's Dracula Experience.
You might find a coffin-shaped chocolate here and there and maybe some interesting ice-cream creations!
It is easy to imagine Mr Stoker, inspired by our lovely town, walking the narrow streets, seeing the iconic ruin of Whitby Abbey and him scaling the 199-steps to St Mary's Church.
We wonder what he would have thought about so many vampires gathering in one place?