The Staithes Art Group –  A Village which Inspired Great Artists!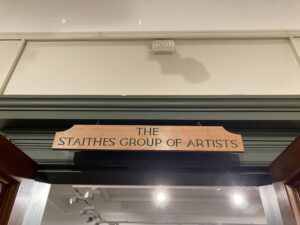 Just a few miles up the road, you can explore the beautiful fishing village of Staithes.
Also famous for its Captain Cook connections, this dramatic fishing location hugs the Yorkshire Coast with its sheer cliffs and steep paths.
Between the years of 1894 and 1909, around 40 artists Staithes found so fascinating, they became known as the Staithes Group.
The group stayed or lodged in Staithes and in nearby Runswick Bay.
In the British Art canon, they were regarded as Impressionist painters.
Their work is now much sought after, and you can see their paintings in local and national art galleries.
Why Was the Group So Special?
The relatively brief period of 1894 to 1909 was a decade and a half during which the group had a very intense period of creativity.
It is thought that no other group was so creative in such a short space of time.
The group included many painters and they call captured contemporary life and work in and around Staithes.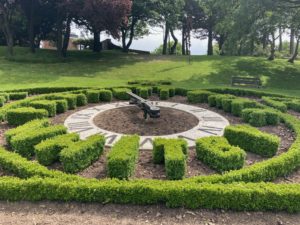 Where Did These Painters Exhibit?
The group kept it local in terms of exhibiting their finished works.
Their first exhibition was held in 1901 at the Staithes Fishermen's Institute.
Two art galleries existed in Whitby at the time of the Staithes Group.
Both galleries were owned by the father of one of the Staithes painters, Edward Anderson.
Their works were also exhibited at these two locations.
Many of the group had also studied in Paris, Bruges, Dusseldorf and England before settling at Staithes.
Community Life
While most of the artists themselves toiled at their canvasses rather than with fishing nets or crab pots, they created their own community within a community.
Village inhabitants welcomed the painters into their midst and one of the more well-known artists, Laura Knight, said: "I can never love any part of the world in the same way."
The artists also contributed significantly to the local economy through their need for lodgings, local models and artists' studios.
The Artists
The list of names may not be as familiar as some of their more famous counterparts, yet you will recognise some of these names if you visit the Pannett Park Art Gallery or frequent any local auction houses.
Rowland Henry Hill, Harold Knight, Laura Knight, William Gilbert Foster, Frederic William Jackson, Mark Senior.
Lionel Townsend Crawshaw, Frank Henry Mason, Albert George Stevens, James William Booth.
Joseph Richard Bagshawe, Henry Silkstone Hopwood, Robert Jobling, Edward E. Anderson.
Thomas Barrett, Owen Bowen, John Bowman,Arthur Friedenson, Leonardo R Garrido, John W. Howey.
John S. Ingall, Isa Jobling, Charles H. Mackie, Frederick W Mayor, Frederick S. Richardson, Ernest H Rigg.
Albert G. Stevens, Percy M. Teasdale, Joseph A. Terry, Hirst Walker and Ernest Dade.
What Did They Paint?
The artists painted a wide variety of themes, including the rural landscape, domestic scenes, maritime life as well as still life and portraiture.
What About the Staithes Festival?
Once a key event in the calendar, the Staithes Festival of Art won't take place in 2022.
Yet this inspirational place is just on our doorstep and you can pay your own visit with ease from here at the Riviera Guesthouse.
What Happened to the Staithes Art Club?
The Staithes Art Club formed towards the end of this particularly creative 15 years. It is known that 37 of the artists joined the Staithes Art Club, which existed between 1901 and 1907.
Where Can I See Their Works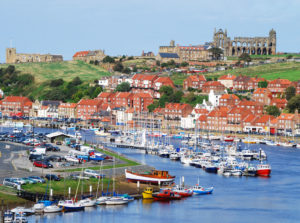 There are examples of their works in Scarborough Art Gallery
Pannett Park Art Gallery in Whitby.
and in other Yorkshire Galleries. The Tate includes a large collection of works by Mark Senior and Fred Jackson.
Local auction houses sell their works to collectors on a regular basis.
You can also read more about the Staithes Gallery here.
A Bit About Laura Knight
While all the Staithes Group were talented and had their own successful careers, Dame Laura Knight is worth a closer look.
Dame Laura Knight had a long and eventful life, born in 1877 in Nottingham, and passing away in 1970.
As well as being part of the Staithes Group, she later settled in Cornwall among the Newlyn School of artists.
While in Staithes, Laura depicted the coastal community in her work, and noted the poverty that often accompanied the fishing way of life.
Her time in Staithes helped shape her career, as she returned time and again to the humbler, or less well-known subject matter.
Laura herself said: "Staithes was too big a subject for an immature student, but working there I developed a visual memory which has stood me in good stead ever since."
Laura's later career included time with the War Artists' Advisory Committee during the Second World War.
She created a recruitment poster for the Woman's Land Army and completed 17 paintings capturing the women's contributions to the war effort.
In 1946, she spent time officially documenting the Nuremberg Trials.
The remainder of her artistic career included time painting the travelling communities including Romani traditions, circus performers and others.
A Bit About the Weatherills
There were two generations of Weatherill artists who painted Whitby and the surrounding area.
Their paintings are intricate and detailed, depicting similar styles with a Turneresque influence.
The father, George, was born in Staithes and he and his four children were probably the most famous artistic family in Yorkshire.
Their Impressionist style was one of the influential styles the Staithes Group embraced.
What to do Next
Perhaps you've never lifted paintbrush in your life; or you've yet to visit an art gallery! If you need a bit of a nudge, then these paintings could be your inspiration.
Or, if you're a keen art lover, then why not add the Staithes Group to your list of 'must see' canvasses? Their incredible output is nothing short of remarkable.
The best way to appreciate the Staithes Group is to visit the village.
You can see for yourself this stunning location. It's just over 10 miles away from the Riviera Guesthouse and can be reached by car, bus, bike or even on foot.
Why not book your stay with us and grab your opportunity to be inspired!