What To Do and See in 2023!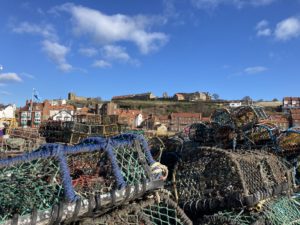 A brand-new year is with us here at the Riviera Guesthouse, Whitby.
Our beautiful seaside town on the North Yorkshire Coast is getting ready for another 12 months! o
The year 2023 promises to be full of events, places to visit and hopefully lots of fun!
The Riviera Guesthouse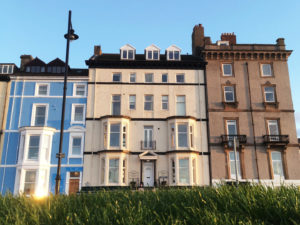 Our family run guesthouse includes comfortable, well-appointed rooms and a fantastic breakfast.
We are located just a few minutes' walk from the beach and Whitby Pavilion.
As an independent business, we work very hard to ensure your stay is comfortable and relaxed.
This means you can make the most of Whitby and all it has to offer.
Goodbye 2022
The last mince pie has been eaten.
Christmas decorations are carefully packed away for another year.
And we've welcomed in the start of the year 2023.
Last year, 2022, was a busy year and you can read about our antics here.
Hello 2023
January is a new start in many ways.
Yes, it's the start of a new year.
It is also a time when we take stock, and see what needs to be renewed or updated here at the Riviera.
Furthermore, it's when we look at the event calendars for some fabulous things to do in Whitby and the nearby area.
Some 2023 Events in Whitby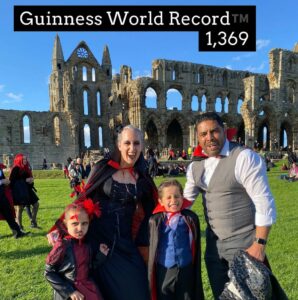 We are blessed with some fabulous venues in our town, including the Whitby Pavilion which is a short walk away from the Riviera.
After two years of interrupted entertainment, the Pavilion is first out of the blocks with a packed calendar of films, bands, live stage performance and much more.
Whitby as a town is also host to many annual events of great stature, including the Steampunk Weekends.
The town hosts its annual Regatta and music extravaganzas such as the 60s Weekender.
Already, some key events have been announced including the Tomorrow's Ghosts Festival on 28th and 29thApril; Whitby Soul Weekender on 9th July; and the Steampunk XIV on 23rd July.
There are lots of other events too, click here to find out more.
Furthermore we update the events page regularly. Check it out here! 
Attractions and Things To Do
Whitby is a town of two halves with stunning locations, venues and attractions to visit on both sides of the River Esk.
You can't miss the iconic ruins of Whitby Abbey, cared for by English Heritage.
Close to it you can also explore Church of St Mary with its connections to the seafaring community.
You will also discover the locomotive delights of the North Yorkshire Moors Railway, one of the finest heritage railways in the area.
Whitby is also famous for its connections to Captain Cook, and the Captain Cook Memorial Museum is well worth a visit.
Pannett Park has a nice mix of heritage, art and an extensive outdoor play area.
Dracula Connections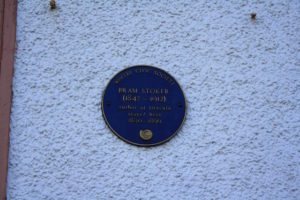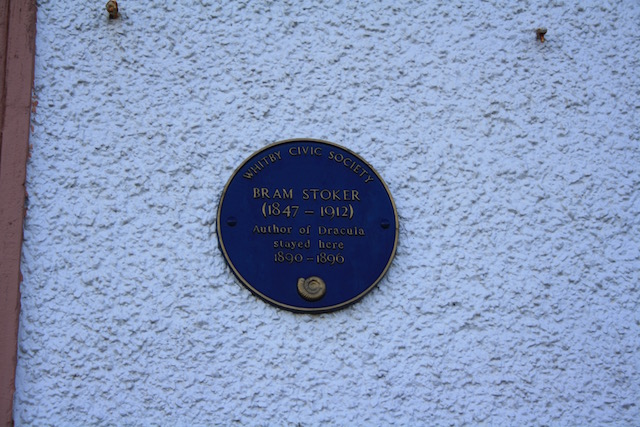 Fans of the gothic novel Dracula can visit the Dracula Experience.
As you probably know, Bram Stoker, who penned the famous work of fiction, was partly inspired by Whitby during his visits to the town.
Discover more about the Dracula connections by reading our fascinating blog right here!
Our town is also well connected when it comes to jet, the semi-precious stone so favoured by the Royal Court during Queen Victoria's reign.
You can visit the Heritage Jet Centre right here in Whitby.
Discover more about our area's connection to Whitby Jet by enjoying our blog.
One of the quirkiest places to visit in Whitby is the Museum of Victorian Science. Find out more here.
And you can see more heritage attractions here.
Free Things To Do
Of course, there's lots of free things to do, too!
Our stretch of coastline is not only stunning in terms of its clifftops and coves, it also has some of the best beaches in the North of England.
You can read our Best Beach Guide right here.
Whitby is also a town where you will need to be prepared for some walking, whether it's a gentle stroll to the Cook Memorial Statue, just seconds from our front door.
If you are a really  keen, experienced rambler, then you're spoilt for choice.
We've selected twenty of what we consider to be the best in the area.
Whitby is also host to the town's Sculpture Trail, which you can follow around the town and learn all about our traditions and folklore.
Down In The Harbour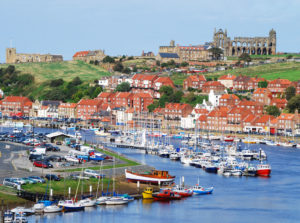 Take a stroll along the Harbour and the River Esk and you'll discover a selection of nautical attractions!
From fishing trips to crabbing, from grabbing an ice cream and eating fish and chips, you can also walk to the top of the Whitby Lighthouse.
You can also visit the RNLI Lifeboat Museum Whitby and discover the history behind this incredible organisation.
What About Getting About?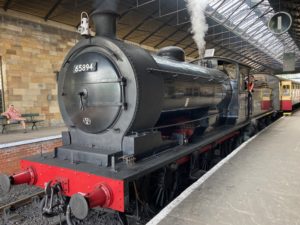 Whitby is one of the few coastal towns which has good public transport links.
There are a number of bus routes connecting Whitby with Middlesbrough, Robin Hoods Bay and Scarborough.
The rail network includes a line to Middlesbrough and beyond and of course the North Yorkshire Moors Railway connects our town to Pickering and other locations.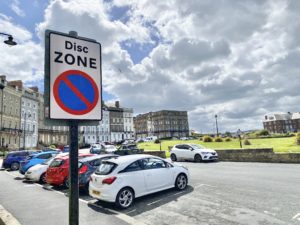 However if you visit us or want to visit Whitby for the day, then chances are you might have a car.
If so, you need to read our parking blog, packed with information about parking up your vehicle in Whitby.
Other Entertainment Venues
Of course, we're not far from other fantastic locations, including Scarborough with its Stephen Joseph Theatre, Alpamare, Open Air Theatre, Spa Theatre and YMCA.
For outdoor lovers, you can't go wrong with a visit to the North York Moors National Park.
One of their first events of the year is the Dark Skies Festival in February 2023.
Retail Therapy
Whitby is also famous for its shopping experience.
While not everyone is a fan of retail therapy, Whitby has some truly remarkable independent shops which are unique to the town.
We also have some high street names dotted about the town.
Food and Drink
Of course, one thing you'll probably want to do is sample some famous Whitby fish and chips!
Whitby is festooned with fish and chips shops.
We have a list of places to eat here.
And we've also got a tasty blog for you to sample here.
It will get your tastebuds tingling!
What To Do Next?
Perhaps you can visit our town just for the day?
You'll definitely want to return!
Finally, we wish all our guests, past and present, a very happy, healthy and prosperous New Year and we look forward to seeing you in 2023!