Whitby Regatta 2022 – Our Guide!
Whitby Regatta takes place on Saturday 13th   Sunday 14th and Monday 15th August 2022.
This event is one of THE busiest and most iconic ones for the town.
The whole of Whitby buzzes with excitement when this seafaring spectacular 'sets sail!'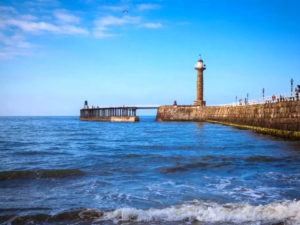 How Old Is Whitby Regatta?
It is thought it first began 180 years ago and is perhaps one of the oldest of its kind along the northeast coast.
This history of the event goes back to the mid-1800s, and in the 1930s, when yacht racing was in its heyday, Whitby Regatta began to take its current form.
Where Does the Regatta Take Place?
The event takes place at a variety of locations throughout Whitby including the Harbour, Spa Green, Crescent Gardens, Royal Crescent Road, West Cliff, Whitby Market Place, and West Cliff Pier.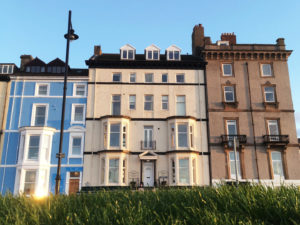 Is Whitby Regatta Family Friendly?
Whitby Regatta is family friendly.
It is worth bearing in mind that it gets exceptionally busy.
Always keeps children safe and close by when visiting the Regatta.
How Many People Visit the Regatta?
As one of the most popular events in Whitby each year, the Regatta attracts big crowds with around 20,000 visitors expected.
What Sort of Events Take Place During Whitby Regatta?
There is more information on the Whitby Regatta website.
Highlights include:
On Saturday Whitby Motor Club Display from 11am at Spa Green.
Regatta Sail Past and Lifeboat Launch in the Harbour at 5.15pm.
Star Party at Archery Green from 8.45pm
Sunday is equally as exciting, featuring Whitby Scooter Rally in the Crescent Gardens from 11am, Tuby's Vintage Commercial Vehicles Display, West Cliff from 10am and the Spit and Polish Classic Car Rally, Spa Green from 11am.
Finally on the Monday, which is the final day, from 10am in the Market Place, the Walking Floats and
Fancy Dress Parade sets off.
The Pier Road Fun Fair opens at 10am.
The prize giving for the Rowing Clubs takes place on the Fish Pier in the evening.
Then as a final 'hurrah' the Grand Firework Display can be viewed from West Cliff and Pier at 9.45pm.
How Do We Get Tickets?
Entry to the event itself is free although individual venues and events may have a charge to enter.
Where Can I Buy the Programme of Events?
The Whitby Regatta Programme is packed full of information and is often kept as a keepsake after the event.
There is a full list of places from which you can buy your programme.
What About Parking?
Any seaside resort has its challenges with parking as by default there is only 180 degrees of dry land because the other 180 degrees is formed by the sea!
Parking is always at a premium and if you arrive in good time, you should be able to find a place.
There are also regular buses from Scarborough and Middlesbrough.
Trains also run regularly along the North Yorkshire Moors Railway and along the Northern Rail route to the Northeast.
If you are within walking distance of Whitby, then it is a good idea to plan your trek into the town centre.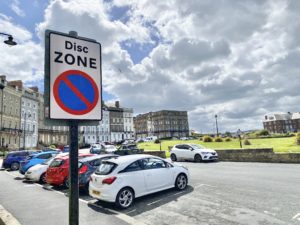 Anything Else I Need to Know? 
Be sure to book your break in good time if you want to enjoy Whitby Regatta.
If you are visiting for the day, be sure to get here early.
Whitby will be busy, and while there are plenty of places to eat and have a drink, it might be an idea to bring a picnic.
We've put together a list of places to eat here in Whitby.
What To Do Next …
Why not see if you can book your break in time for Whitby Regatta or if not, look forward to visiting us for the day!