Country & Agricultural Shows 2023 – Our Ultimate Guide! 
Here at the Riviera Guesthouse, if we get a chance, we like nothing better than attending a traditional country show!
Yorkshire is famous for them, with scores of them taking place each summer.
From fur and feather to best in show, you can't beat the good-natured rivalry of the annual agricultural event of your choice.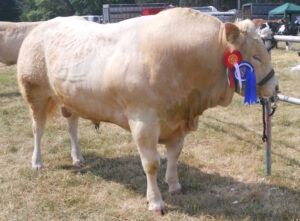 Show Guide for 2023
Yorkshire is one of the UK's largest counties, and as such boasts a wide range of country, county and agricultural shows.
We thought the best way to tell you about them is to describe them in date order.
Our list will start with the first one on the list in terms of date.
Next, and without further ado …
Why Not Book Your Stay With Us
So, we have a wide selection of country shows taking place close to Whitby.
Be sure to book your room with us and be sure to book your show tickets, too.
PLEASE NOTE: the following list is correct at time of posting.
Please ensure you check the event details FIRST before booking and travelling.
Your Ultimate List of Country Shows 2023
May 2023
Monday 1st May 2023
Helmsley, Ryedale
June 2023
Sunday 25th June 2023
Scampston Park, near Rillington
July 2023
Tuesday 11th to Friday 14th July 2023
Great Yorkshire Showground, Harrogate
Wednesday 19th July 2023
Driffield Showground, Driffield
Tuesday 25th July 2023
Welburn Park, Kirkbymoorside
August 2023
Tuesday 1st August 2023
St Hedda's School, Egton Bridge
Hinderwell Horse and Agricultural Society Show
Friday 4th August 2023
Hinderwell Lane, Saltburn-By-Sea
Wednesday 9th August
Thornton le Dale showground
Wednesday 16th August 2023
Between Castleton and Danby villages
Saturday 19th August 2023
Milburn Arms Field, Rosedale Abbey
Wednesday 23rd August 2023
Egton Showfield, Egton
Near Chop Gate, Great Broughton
Saturday 26th August 2023
Show Field, Farndale
Monday 28th August 2023
September 2023
Kildale, North York Moors
Sunday 3rd September 2023
Lealholm, North York Moors
Saturday 2nd September 2023
Castleton, North York Moors
Saturday 9th September 2023
Stokesley Showground
Saturday 23rd September 2023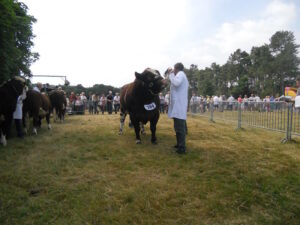 What Is a Country Show?
The hinterland behind the Yorkshire Coast is made up of heather-clad moorland, rich grazing pastures, and earthy fields for growing veggies of all different kinds.
Even though we're on the coast, we are very proud of our agricultural heritage, too.
In fact, some fishermen in the past would also help tend the land at certain times of year.
So, there has always been a crossover between the land and the sea.
Furthermore, a show of this kind gives farmers, agricultural workers and associated businesses the chance to meet up and 'chew the cud'.
Of course, there's lots more to a county show, as we shall see.
Terrific Trade Stands
Probably when most agricultural shows began, they were a smaller affair without the razzmatazz of trade stands jostling for your attention.
Today, as the country show is very much a family day out, including trade stands for just about every country craft will be there.
Besides clothes and pottery, you'll find walking sticks, drones, cakes … you name it, you'll be able to buy it!
Food, Glorious Food
So, an early start is a prerequisite.
It is well known that the larger shows attract long parking queues and waiting times.
While this is to be expected, you can get ahead of the crowds by purchasing your tickets online and setting off 'early doors'.
That way you get better parking, and you can also enjoy a freshly cooked breakfast as a reward.
Next on the list is food, which is one of mainstays of a country event: street food, food halls, ice creams, delicious sandwiches, burgers … our tummies are rumbling already!
If you're watching the pennies, then a robust packed lunch is easy and cost effective to do.
Make sure you have access to plenty of water and sun protection, particularly if the weather is hot.
Local Produce
If there is one thing that recent global events and changes have shown us, it's the importance of local and seasonal produce.
For those lucky enough to have an allotment or a garden where you can grow our own, then you will understand it's hard work to produce your own fruit and veg, though it is very rewarding.
However, like many of us, if you rely on purchasing fresh items from your local shops, then the agricultural show is a great place to learn more about and get in touch with regional food growers.
Best In Show
One of the highlights of an agricultural show is the livestock.
The larger events have whole sections dedicated to sheep, goats, horses, cows and pigs.
We feel there is nothing better than seeing the owners getting them ready for the showring.
Don't be surprised if you see hairdryers, ribbons and other accoutrements to hand!
Furthermore, showing your animal at an annual show is a huge badge of honour, and if you get a rosette, then that's the icing on the cake.
Dogs, Cats, Rabbits …
Likewise, these shows also showcase smaller animals.
From the dog show to the cat show, if you love our four-legged friends, then you won't be disappointed.
Fur and feather are also a firm favourite, although this year, with the avian flu restrictions, you are best checking ahead to see if there are any changes to the usual programme.
Flowers, Cakes, Jams …
Whether it's the hard-working Women's Institute tent or something similar, seeing gorgeous flowers, fluffy cakes and mouth-watering jams on show belies the good-natured competitiveness.
Additionally, traditional time-honoured crafts might also be on show, such as lace making, tapestry and more.
And something for the Kids
Generally, most shows have lots of things for the children to do.
From carousels to trampolines, from a fun fair to crafting tents, there's something for everyone.
As each show is unique in what it offers, you are best to check the relevant website to find out more.
Farm Machinery, Vintage Tractors
As with most industries, farming has changed beyond recognition in the last few decades.
Digital technology, artificial intelligence and automation have transformed the hard labour of the field worker into something that can be skilfully achieved from a tractor cab and with the relevant software.
Yet some things haven't changed in farming.
Taking care of livestock, particularly during lambing time, is very much a hands-on task for a skilled farmer.
Likewise, we still feel a thrill when we see the combine harvesters gathering in the crops in the late summer when it's harvest time.
For one thing, the farming day is still a long one, and while some tasks have become more automated, a love of the land, an understanding of the soil, the seasons and the wildlife is just the start of the farming way of life.
And Now For Something Completely Different …
Therefore, depending on the show, other attractions could include:
What about clay pigeon shooting, birds of prey, sawmill demos, face painting, heavy horses, sheep dog show, fancy dress, handicrafts … each show is different in what it ay offer.
Think James Herriot
If you love the escapades of James Herriot, recently depicted in the Channel 5 tv series, then you'll have a flavour of what to expect!
While the size and scale of a show has changed beyond recognition, the ancestral rivalries have not faded over time.
You will be able to spot it once you see it …
What To Do Next
You could do one of two things.
Book your stay with us this summer and then see what's going on.
Or you could choose your preferred show and then book your stay with us!
Either way, our country shows are the stuff of legends.
Moreover, attending a show means you are part of something, a special tradition that goes back many years.
It is safe to say our county shows have a great atmosphere, and you are guaranteed to be tired out at the end of it!
You can also see lots of other entertainment ideas on our What's On page!